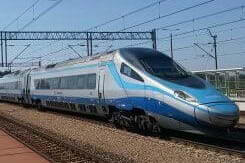 The InterCity Premium trains have run in Poland since 14 December 2014. Commonly known as the Pendolino trains. The Pendolino trains cover most of the nationwide lines among the largest Polish cities, such as Warsaw, Cracow, Gdansk, Gdynia, Katowice, Poznan, Rezszow and Wroclaw, connecting south and north of the country. The Express InterCity train travels are exceptionally comfortable resulting from the pace of travel reaching up to 250 km/h! The Pendolino trains feature modern train types and outline outside and comfort inside – they are air-conditioned, have dinning area facilities where you could have your meal as well as power supply inlets where you could charge your phone or laptop. The Wi-Fi access is to be enabled in the future. The passenger has a wide range of carriages to choose from. In the Pendolino trains you may choose the first class carriage, second class carriage or travel in the silent area. It is worth to mention that Pendolino does not sell train tickets on board; you should purchase them prior to boarding. The Pendolino train tickets as well as other trains are available through our webpage at – PolishTrains.eu
First Class
Silent Area
Second Class
This is the highest level of travelling available in Poland. There are only 45 seats available in the first class that guarantees space and comfort on board. Adjustable chairs, spaces in between the seats and individual lighting prevent the fellow passengers from disturbing each other and travel in peace and quiet on board. The first class passengers are provided with a treat: two beverages (cold and hot), sweet snack and a meal.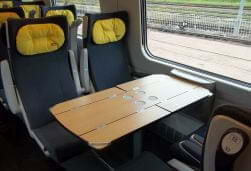 This is a separated carriage for the passengers who value silence. Every Express InterCity train consists of one 61-seat carriage. In the Silent Area phone calls are prohibited and you have to have your mobile ring off in any electric device. Music may be listened solely through your headphones.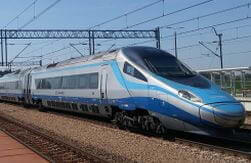 There are 375 seats in the second class carriages Pendolino trains. The cars are air-conditioned; there is a power supply under each seat. Some chairs face each other creating four-seat area with a table in the centre. The passengers are served with one beverage of choice (coffee, tea or water).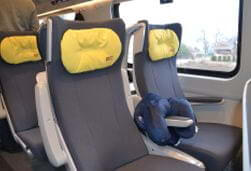 See more about high speed European trains