ICE – New train generation in Germany
29th of May 1991 a new era of ICE trains was commissioned in Germany. On that day the high speed services left from Hamburg, Munich, Stuttgart, Mainz and Bonn and met at the Kassel-Wilhelmshöhe railway station. On the 2nd of June 1991 regular runs were launched connecting Hamburg Altona - Hannover-Munich.
Railway connections in Germany
The seventh - when it comes to area - country in Europe is Germany. The greatest cities are spread across the remotest parts of the country. To visit just a few of them you need to travel several hundred of kilometers. Fortunately, travelling among the German cities isn't complicated at all. However, it is good to know how to organise your travel to waste little time travelling.
The most comfortable and the fastest way to travel in Germany is the railway. It's the second country, after France that has introduced the high speed trains. By the end of 2007, the railway length altogether equaled 1291 km.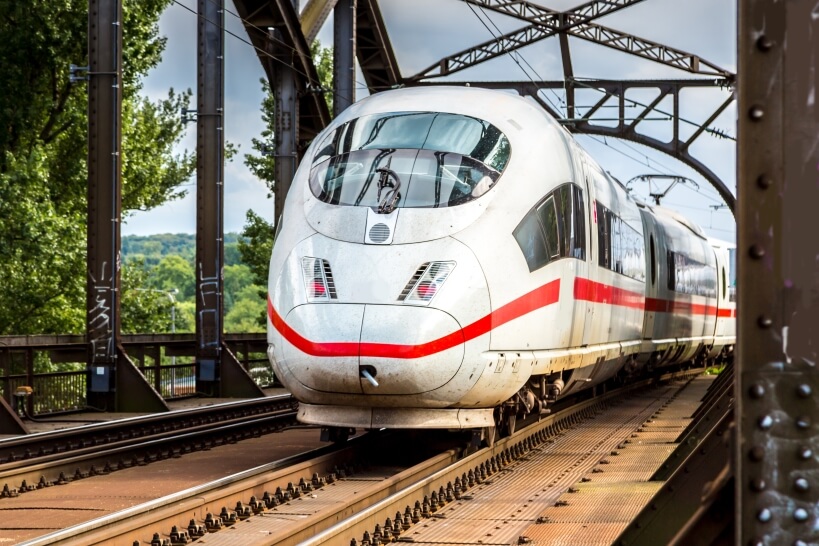 ICE - German high speed trains
ICE (Inter City Express) is the high speed train system in Germany. It is managed by the Deutsche Bahn. The express connection covers connections among the major cities such as: Cologne, Frankfurt, Hannover, Berlin, Munich or Stuttgart. The ICE trains cover the international connections as well to Zurich, Vienna, Amsterdam, Liége and Brussels. In 2007 the Frankfurt through Stuttgart to Paris connection was commissioned and is ICE and TGV serviced.
The ICE trains are one of the most modern ones in Europe - they run as fast as 300 km/h.
In the cars the travellers may expect luxurious furniture - reclining backrests, folding tables, audio-video system, laptop power supply sockets, air-conditioning. Disabled and families with children may expect facilities to help them travelling. Their furnishing meets the highest standards. The cars are spacious and comfortable, the seats have sufficient space for feet. In all the ICE trains the crew looks after every passenger either in a restaurant or in self-service bars. In the first class the travellers may use the special lounge halls available at selected stations. All ICE trains provide high travel standard enabling work or relax when travelling.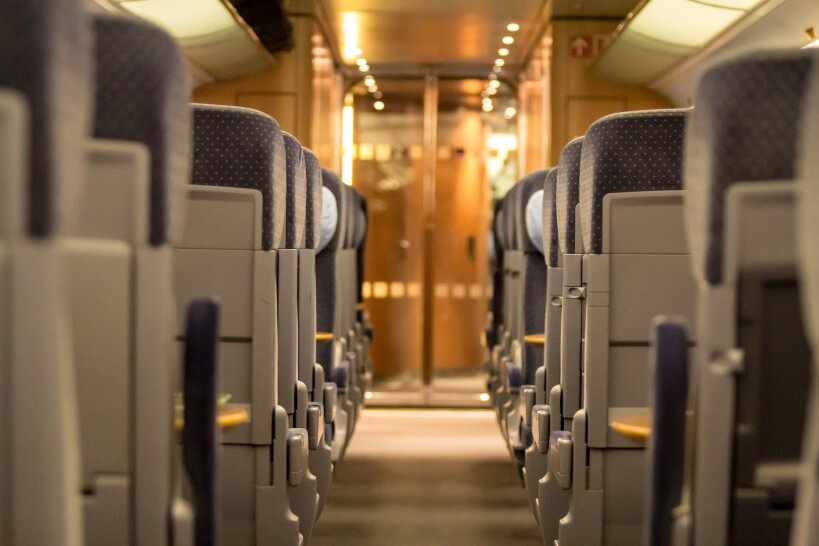 Benefits:
Comfort and convenience
More legroom than on an airplane
Power supply at every seat
WiFi in the latest technology free of charge in 1st and 2nd class
Range of mobile connection on trains
Silence zones and mobile phones zones for business travelers
In the 1st class, a seat reservation is included in the ticket price
Sightseeing Germany by train
The high speed trains run to the major German cities, more or less every hour, every day. Travel from Berlin to Frankfurt takes 3 hours and 30 minutes and to Hamburg 1 hour and 30 minutes. ICE offers direct connections thanks to which time travel is limited up to one hour. Such connection is labeled ICE Sprinter. It runs on selected routes, among others Berlin-Frankfurt, Hamburg-Cologne and Hamburg-Frankfurt.
Book your ICE railway ticket online now. Exclusively at PolishTrains.eu