Search and buy train ticket online - just like that!
You are only two steps away from your dream trip through Poland that you can plan by yourself using our service PolishTrains!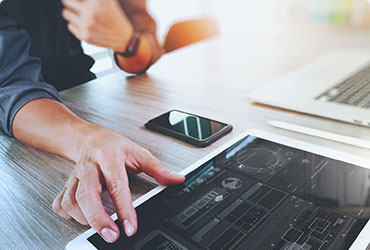 Our solutions
PolishTrains is a system that allows to browse train connections of the biggest Polish and European carriers. You can find here convenient connections and buy tickets to the most popular Polish and European cities, as Warsaw, Cracow, Gdansk, Berlin, Prague or Vienna. You can easily reach also less commercial destinations as Masuria or Zakopane. The service allows you to plan you journey without leaving home. You can be your own travel agent!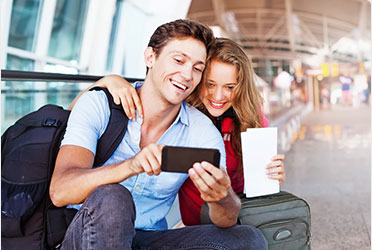 Our goal
We know that your time is valuable... especially while travelling as there is so much to see! Our goal is to make the reservation process easier for you so that you can save time. Our team has created a tool that allows you to quickly and conveniently plan your trip and to purchase the train tickets to Poznan, Katowice, Sopot, Amsterdam, Munich or Paris and other cities in clear and simple steps. Plan your own trip and see exactly what you want to see!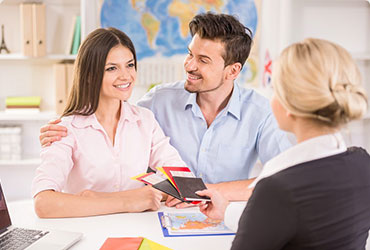 Why us?
Because we move with the times and we know how important the mobility and independence are. This is what our service is about. It is you who can plan your own dream trip using our well-tested solutions that are based on a long time experience in the industry. With our system you can optimize your trip when it comes to costs, comfort, safety and time saving. If you have any questions do not hesitate to call us, we will be happy to answer all your queries!
Search and buy train ticket online - just like that!
PolishTrains can help you to plan and book your dream trip yourself in only two seps! A fast search for Polish and European train connections, the best prices in PLN, an easy payment process with credit cards and online or traditional bank transfers are among the systems advantages that our customers value the most. Warsaw, Cracow, Gdansk, Zakopane, Budapest, Prague, Frankfurt or London. With us you can get by train where you want at best price. See for yourself – book and buy the ticket – just like that 😉
PolishTrains team
PolishTrains is a Polish brand developed by a technology company TravelTECH Sp. z o.o. that has been in the business since 2006. PolishTrains service was prepared by a team of specialists - experts, software developers, analytics and testers who cooperate with the users to make sure that the products provided by the company are of the highest quality. Our team is constantly working on new functionalities of the service and on adding new connections to our offer. We believe that the result of our work will help you to buy tickets and to make your dreams of an unforgettable trip come true.