29 May 1991 is the starting point of the ICE trains in Germany. On that day fast train services left for Hamburg, Munich, Stuttgart, Mainz and Bonn and met at the train station in Kassel-Wilhelmshöhe. On the 2 June 1991 started regular runs at Hamburg Altona – Hanover – Munich route.
Train connection in Germany
The seventh – in terms of the area occupied – Germany is the largest country in Europe. The most interesting cities are scattered around the country randomly. If you wish to visit some of them, you have to travel several hundreds of kilometers. Fortunately, to travel among the German cities is not that complicated. However, it is worth knowing how to organize a trip to spend as little time as possible on the road.
The most comfortable and the fastest means of transport in Germany is a train. It is the second after France country, where they introduced fast trains. At the end of 2007 the total length of fast train rails was 1291 km.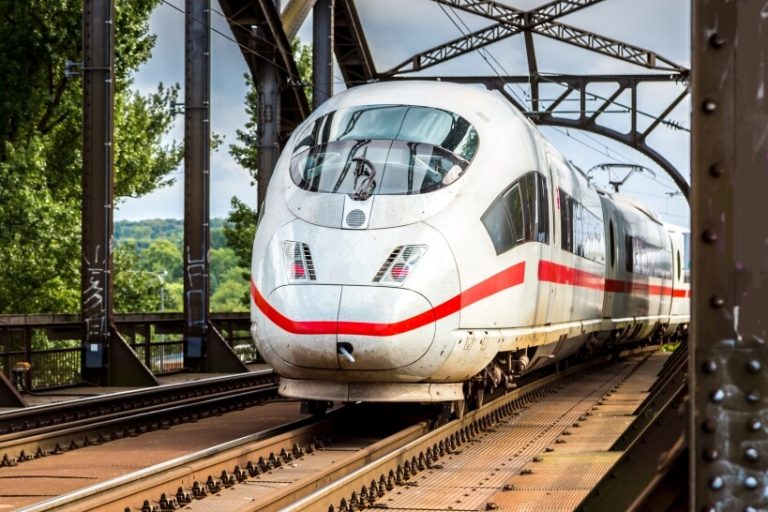 ICE – German fast trains railway
ICE (Inter City Express) means the fast trains system working in Germany. It is managed by Deutsche Bahn. The service supports major cities routes like: Cologne, Frankfurt, Hannover, Berlin, Munich or Stuttgart. The ICE trains allows to travel internationally to Zurich, Vienna, Amsterdam, Liége or Brussels. In 2007 Frankfurt via Stuttgart to Paris line was opened that is serviced both by TGV and ICE.
The ICE trains are the most modern in Europe – they run as fast as 300 km/h.
On the trains the travellers have comfortable solutions at their convenience – reclining chairs, folding tables, audio-video system, power supply sockets for their laptops, air-conditioning. Further aid facilities are available for handicapped people and families with children. They meet the highest standards. The cars are spacious and the comfortable seats provide enough space for your legs. On all ICE trains the crew caters for the traveller comfort both at the restaurant and at the selfservice bistro bar. In the first class the passengers may enjoy the lounge rooms at selected stations.  All ICE trains provide high travelling standard, work on the go or relax on the board.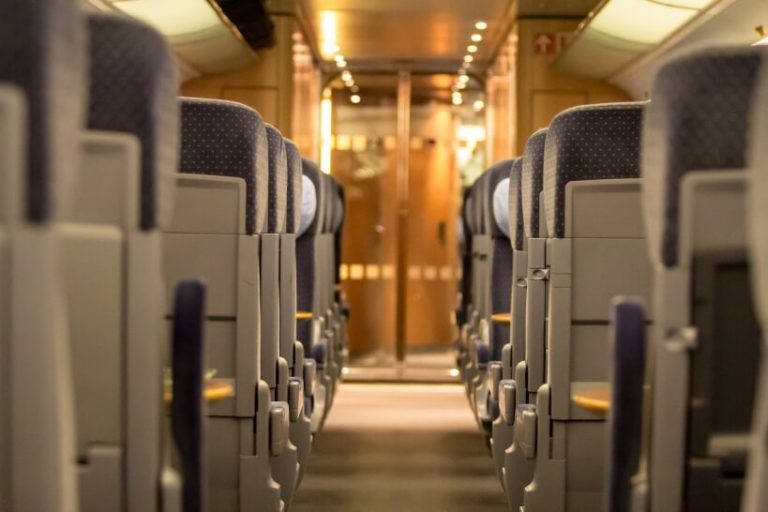 Advantages:
Comfort and convenience
More space for legs than on the plane
Power supply at the chair
The latest technology WiFi free of charge in and 2. class
Range of mobile phones on trains
Silence zones and mobile phones zones for business travelers
In the 1. class reservation fee included in the ticket price
Sightseeing of Germany by train
The fast trains run to the greatest cities of Germany every day, more or less every hour. The Hamburg to Frankfurt travel takes 3 hours and 30 minutes or to Hamburg in 1 hour 30 minutes. ICE provides direct connections thanks to which time travel may be shorten to one hour. Such services are labeled with the ICE Sprinter plate. It runs on selected routes like Berlin – Frankfurt, Hamburg – Cologne as well as Hamburg – Frankfurt.
Book your ICE train ticket online now. Through our web, only-PolishTrains.eu