Glacier Express – Panoramic railway across the Alps
Travelling by the Glacier Express is one of the most beautiful railway route on the planet. Undoubtedly, there are faster means of transport than the Glacier Express (top speed is 40 km/h), however, nothing equals to the experience provided by the ride. The panoramic train travels through the Alps, often called the slowest one in the world, lasts almost 8 hours.
It starts its journey in Zermatt and runs to St. Moritz in Switzerland. The route twists along the Swiss narrow gauge railways. The trains runs along meadows and mountain ridges, past the stone castle. Passes along 291 bridges and through 91 tunnels, past the mountain virgin landscapes, exclusive resorts, deep ravines and enchanting valleys.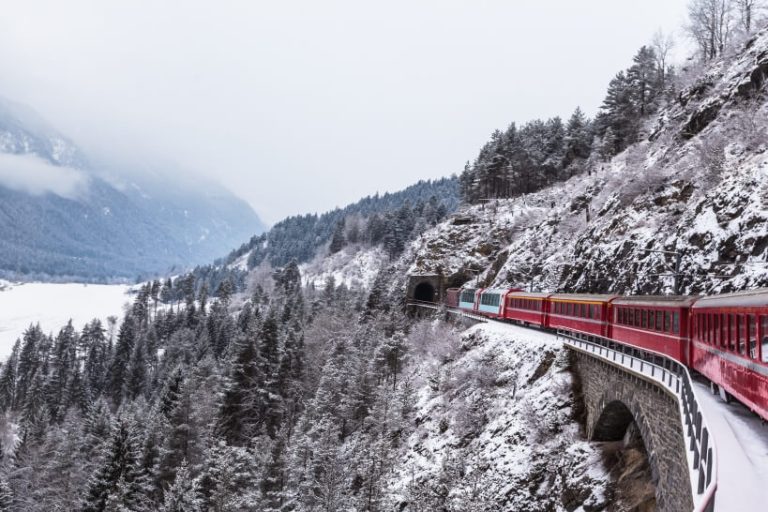 On 25 of June 1930, the Glacier Express ran the route for the first time from Zermatt to St. Moritz and back. The oldest part of the Glacier Express up to date is the Visp – Zermatt cog rail line. It was launched after three years of hardwork in 1891.
250 thousand tourist visit the Glacier Express every year. The train ride is so popular that you have to book your seat well in advance to ride it.
You board it in Zermatt, located at the foot of Matterhorn mountain (4478 m a.s.l.). The trains rides past the Swiss resorts. Nowadays it attracts tourists, who travelling slowly, are enchanted by the views. The Glacier Express goes through Visp and reaches Brig located on the Rodan river and Salin its tributary. Passenger may enjoy the view of the Stockalper castle.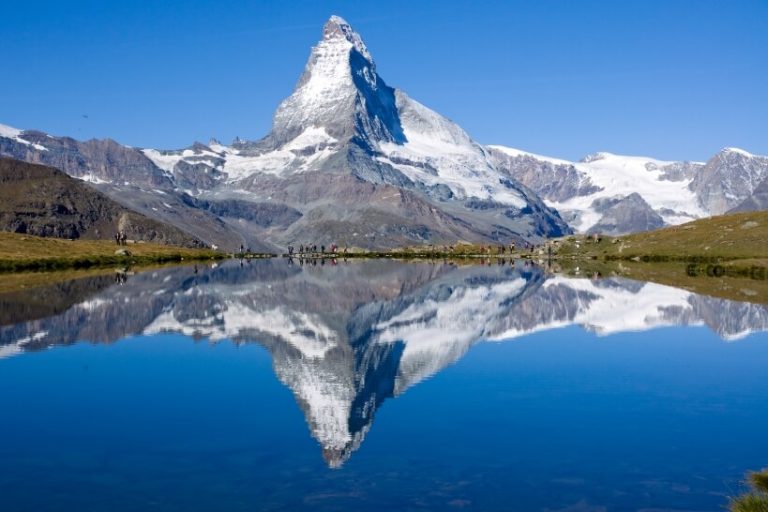 The Glacier Express continuous its journey along Rodan river under the Furka Tunnel to Andermatt. It is the enchanting valley surrounded by mountains. The express squeezes through the Great Swiss Canyon and enters the Oberalp Pass (2044 m). The pass is the highest point of that incredible, railway journey. Next, the train goes along the Landwasser viaduct, consisting of five round arches, in the Albula valley. Next the Vorderrhein river appears. Running along that river, the Glacier Express reaches Chur, the oldest city in Switzerland. Next, the traveller reaches St. Moritz that is considered the magic land and the crib of the Alpine tourism. There are millions of tourist routes there, situated in the heart of the Alps.
Apart from the versatile and enchanting mountainous landscapes a traveler may go to the restaurant car. It is very stylish. The kind service will make the passenger to feel even more unique.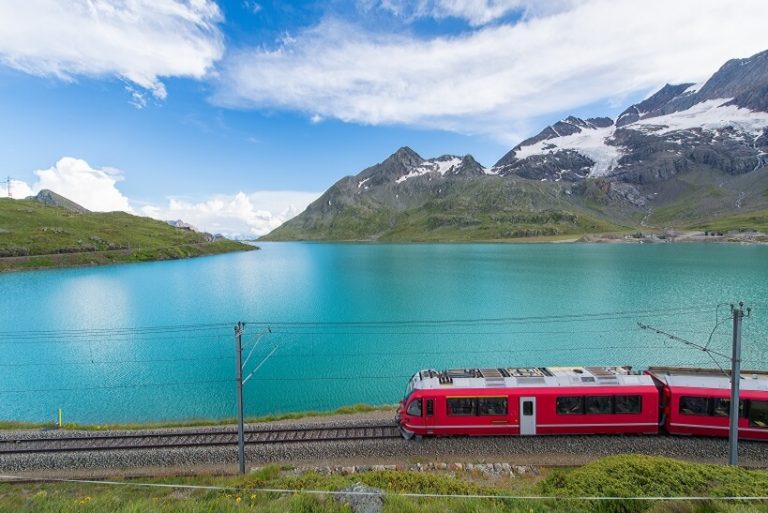 It is worth adding that the panoramic train conquers numerous turns and loops, which makes it even more spectacular. The Glacier Express passes such tunnels like: 207 m long Butzen, 284 m long Biel or 300 m long Rufenen – the longest on the route.
The Glacier Express travel means constantly changing landscapes accompanied with extraordinary emotions. All that in the highest European mountains – the Alps. It is a dream of every traveler to go by the panoramic train. More, it is possible to come true!
The train tickets for that journey may be booked and purchased online at our service – PolishTrains.eu