Szwajcarskie pociągi panoramiczne - Train du Chocolat
Pociąg Czekoladowy kursuje pomiędzy Montreux i fabryką czekolady Cailler-Nestle w Broc. Swoją trasę ten pociąg panoramiczny przemierza w sezonie letnim, od maja do października. Nie można odwiedzić Szwajcarii i nie spróbować jednej z największych specjalności tego kraju - czekolady. Kolej panoramiczna, a w szczególności Train du chocolat - to obowiązkowy punkt podróży po Szwajcarii. Oczywiście nie tylko dla prawdziwych miłośników czekolady.
Szlakiem szwajcarskiej czekolady
Szwajcaria słynie z różnych pyszności, których produkcją od wieków zajmują się jej mieszkańcy. Każdy chyba miał możliwość spróbowania tutejszej czekolady, która uchodzi za najlepszą na świecie. Smak szwajcarskich serów jest niemal legendarny. Jak zatem podróżować po tym kraju, by odkryć wszystkie te niesamowitości? Ale czy nie lepiej byłoby wsiąść do szwajcarskiego "Train du chocolat" wśród malowniczego alpejskiego krajobrazu? Ser, czekolada i kolej są wyznacznikami turystycznej podróży zwanej "Czekoladowym pociągiem" (Train du chocolat).
Czekoladowy pociąg (Train du chocolat)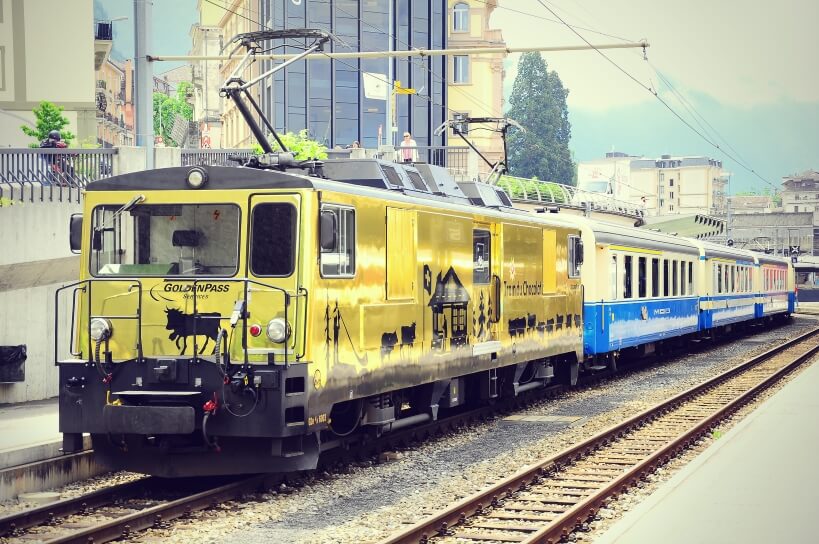 Czekoladowy pociąg to atrakcja, dzięki której można zaplanować całodniową kolejową wycieczkę na trasie Montreux - Broc - Montreux z przystankiem w Gruyère. Jest to podróż nie tylko w rytmie czekolady, ale także sera szwajcarskiego. Podróż tym pociągiem oferuje pasażerom zwiedzanie Domu sera Gruyere, zamku książąt Gruyere z żurawiem w herbie i fabryki czekolady Cailler-Nestle w Broc.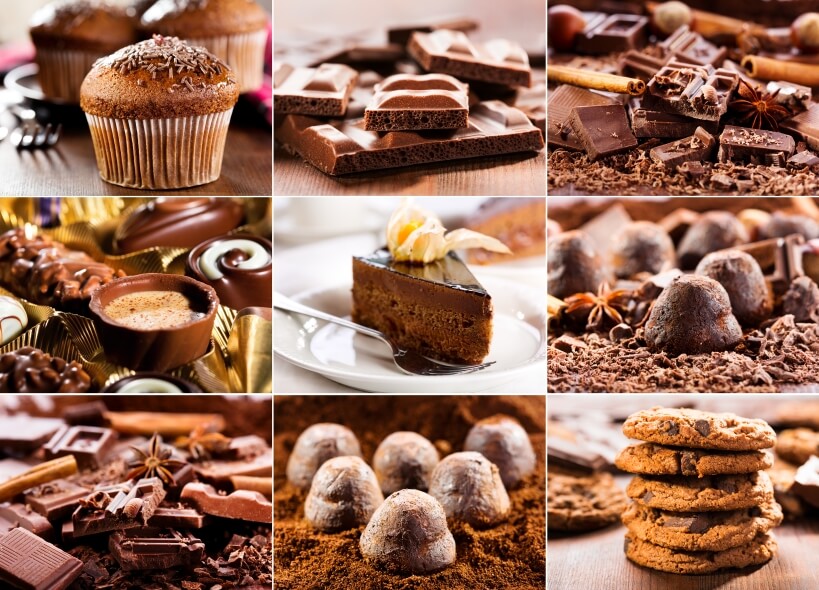 W pociągu do dyspozycji pasażera jest nowoczesny, panoramiczny wagon drugiej klasy lub wagon Pullmann'a, gdzie fotele wyściełane są pluszem. W towarzystwie dywanów i wykończeń z drewna przypominają czasy Belle epoque. Z pewnością w tym luksusowym wagonie każdy pasażer może choć na chwilę poczuć się jak arystokrata z przełomu XIX i XX wieku.
Zamek Gruyere
Montreux i Gruyère dzieli godzinna podróż pociągiem. Toteż po drodze podróżny ma czas na podziwianie Wyżyny Szwajcarskiej oraz przepięknych pasm górskich w towarzystwie zielonych dolin. Położona w okolicy alpejskich pastwisk i zamku Gruyère serownia zachęca do poznania sekretów powstawania prawdziwych szwajcarskich wyrobów. Podróżny będzie miał możliwość zza szklanego okna obserwować proces tworzenia sera Gruyère, jak również, co najważniejsze spróbować jego charakterystycznego smaku.
W kolejnym etapie podróży - w murach zamku Gruyère - przeplata się osiem wieków historii i kultury. Bowiem ta średniowieczna budowla skupia w sobie elementy architektoniczne z epok renesansu, baroku, tworząc rezydencję z widokowymi loggiami, przepięknym dziedzińcem i ogrodem w stylu francuskim.
Całokształtu alpejskiego krajobrazu dopełnia widok na szczyt Vanil Noir (2398 m n.p.m.).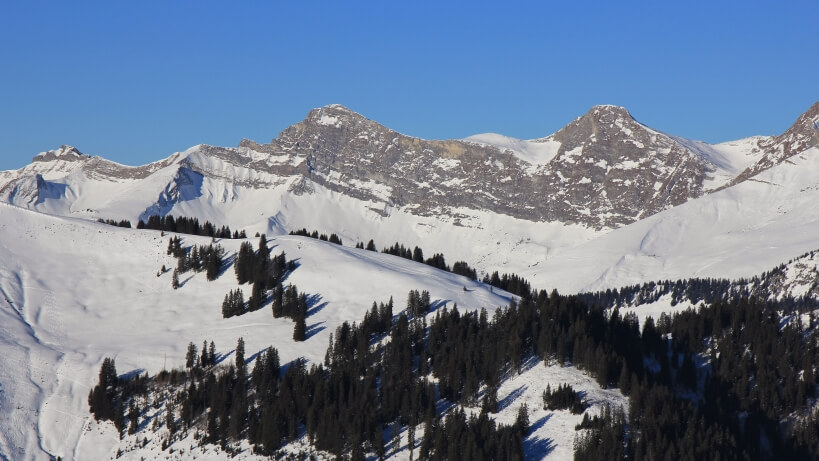 Po przerwie, która jest przeznaczona na zwiedzanie zamku Gruyère, pasażerowie Czekoladowego Pociągu są przewożeni do Broc. Tam na podróżnych czeka kolejna przyjemność serwowana podczas podróży tą niezwykłą koleją. Fabryka czekolady. Tu można nie tylko poznać historię jej powstawania - sięgającą czasem do opowieści o ziarnach kakao przywożonych z Ameryki Południowej, ale przede wszystkim osobiście spróbować około 30 gatunków dostępnych podczas degustacji.
Ta podróż koleją trwa osiem i pół godziny. Pasażer opuszczając progi fabryki "zabiera" ten niepowtarzalny zapach i smak czekolady ze sobą. Powietrze w Broc pachnie czekoladą. Po takim cudownym "finiszu" podróży pasażer może udać się na stację kolejową Broc – Fabrique, gdzie podjeżdża "Train du chocolat" i wrócić do Montreux.
Bilety na podróż czekoladową koleją można zarezerwować online i kupić w naszym serwisie - PolishTrains.eu