Szwajcarska kolej panoramiczna - Pre-Alpine Express
Szwajcaria to nie zawsze muszą być szczyty ponad 4000 m i głębokie, urwiste wąwozy. Istnieje równie piękna, łagodniejsza strona tego kraju, którą warto zwiedzić. Taką podróż można odbyć z pociągiem panoramicznym – Pre-Alpine Express, który wprowadzi pasażerów do Szwajcarii o łagodnych, falujących wzgórzach, malowniczych wioskach i dojrzewających sadach. Ekspres Przedalpejski nie przejeżdża przez góry, ale podróżuje po zboczach i płaskich stokach. Stąd właśnie wzięła się jego nazwa – Ekspres Przedalpejski.
Podróżowanie po Szwajcarii
Przez wieki Szwajcaria była krajem niedostępnym, górską twierdzą trudną do zdobycia. Między innymi takiemu właśnie położeniu zawdzięczała niepodległość. Gdy wojska dowodzone przez Napoleona w 1800 roku przekroczyły przełęcz św. Bernarda, uznawano to za dowód wielkiego talentu i odwagi.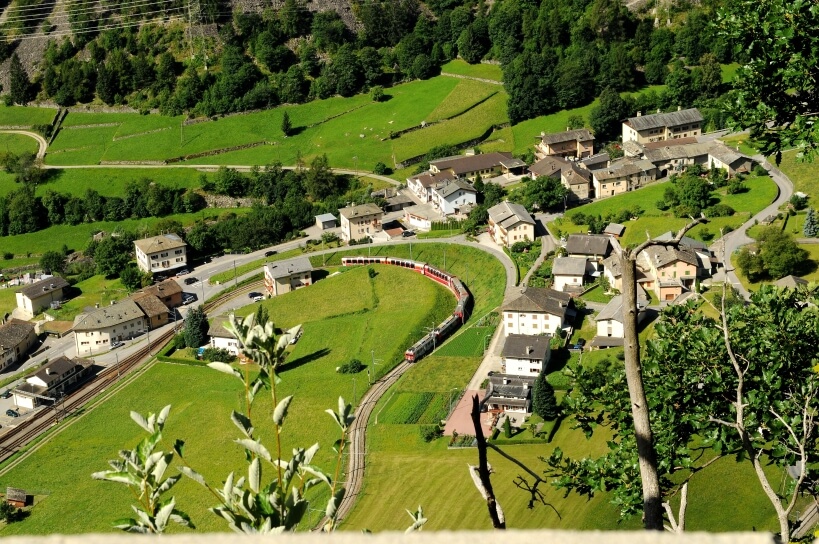 Jeszcze wtedy przemierzanie Szwajcarii, szczególnie zimą, należało do przedsięwzięć ryzykownych. Teraz uroki tego wspaniałego kraju można poznawać na różne sposoby, również dzięki pociągom panoramicznym. Jednym z nich jest Ekspres Przedalpejski.
Ekspres Przedalpejski
Podróż Ekspresem Przedalpejskim to jeden z urokliwszych sposobów na podróżowanie. Pociąg ten daje możliwość na poznanie innej strony Szwajcarii.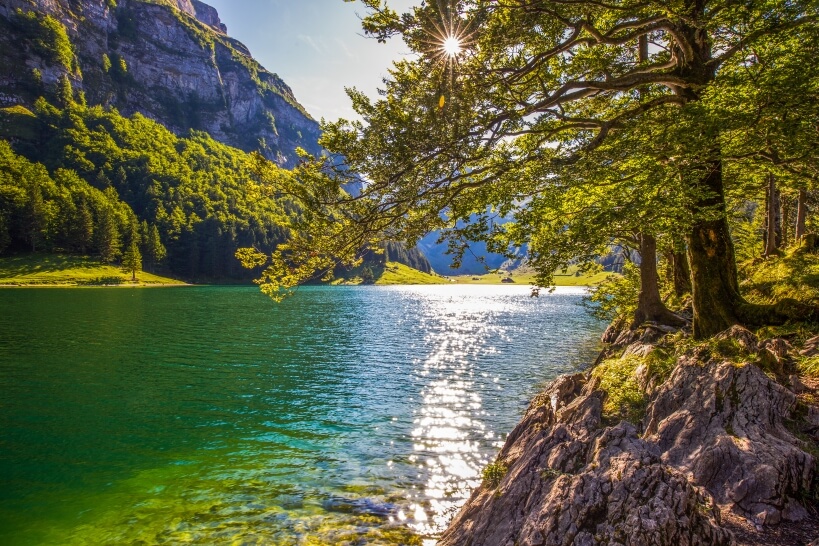 Pre-Alpine Express oferuje unikalną podróż między wschodnią i centralną Szwajcarią. Pociąg przejeżdża przez Stare Miasto w St. Gallen, ze słynną Biblioteką Abbey. Następnie ekspres jedzie przez najwyższy most kolejowy w Szwajcarii (który znajduję się na wysokości 99 m) docierając do sąsiedniego kantonu – Appenzell - z charakterystycznym krajobrazem i imponującym masywem górskim.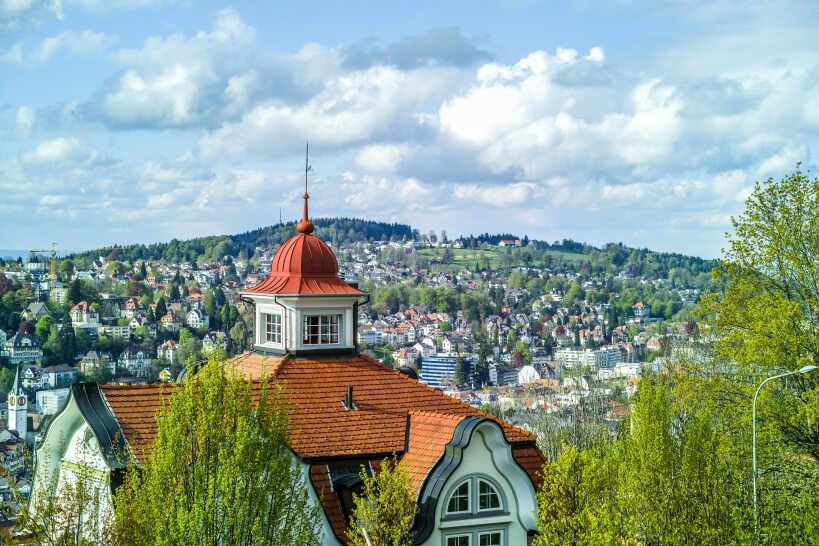 Pociągiem po Szwajcarii
Przez panoramiczne okna pasażer może podziwiać falujące wzgórza i dziewicze wioski, gdy pociąg przejeżdża przez idylliczną okolicę Toggenburg, a szczyty pasma górskiego Churfirsten zdobią tło. Następnym przystankiem jest Rapperswil z atrakcyjnym Starym Miastem i widokiem na Jezioro Zuryskie. Kres tej kolejowej wyprawy następuje po ponad 2h w historycznym centrum Lucerny, na zachodnich brzegu Jeziora Czterech Kantonów, u stóp góry Pilatus. Jest to ośrodek turystyczno-wypoczynkowy o międzynarodowej sławie, gdzie nie zabraknie pasażerowi atrakcji, które zakończą tą wyjątkową podróż w niezwykły sposób.
Tanie bilety na podróż koleją panoramiczną można zarezerwować i kupić w naszym serwisie – PolishTrains.eu
Loading connections
please wait...

Loading data. It may take some time.