Nocne pociągi po Europie
Każda podróż to niezwykłe doznania, wspomnienia, lecz również koszta, które zapalony miłośnik wojaży ponieść musi. Tutaj zaskoczenie! Można podróżować po Europie za niewielkie pieniądze. Wygodną formą podróżowania są pociągi nocne. Lecz oprócz wygody wielu podróżnych ceni sobie koleje nocne z uwagi na oszczędność czasu oraz, co najważniejsze, pieniędzy. Przemieszczając się w godzinach nocnych, można zaoszczędzić dzień, którego nie trzeba spędzić w podróży. Ponadto nie trzeba ponosić kosztów hotelu - przy podróży tam i z powrotem jest to oszczędność dwóch noclegów.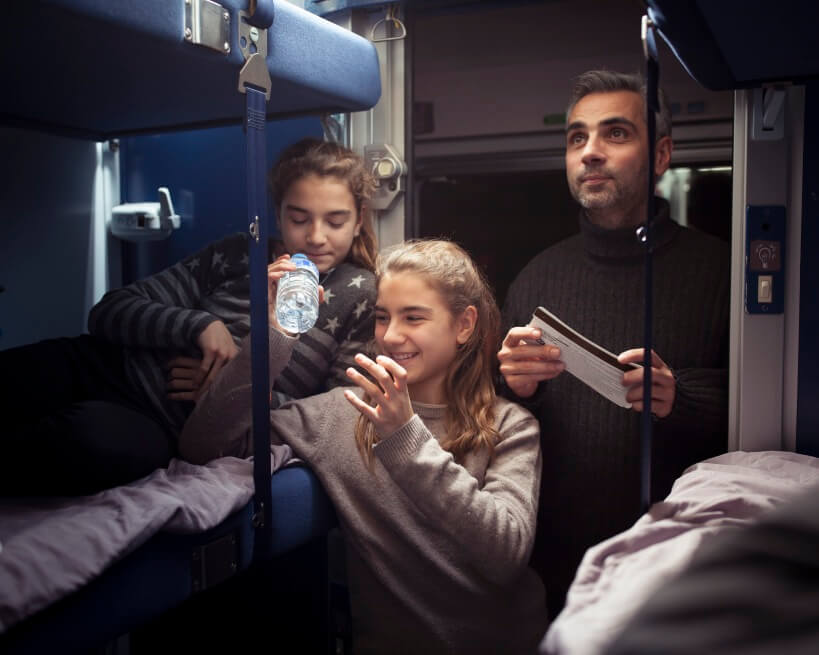 Wyposażenie pociągów dostosowane jest do nocnej jazdy, dzięki czemu pasażerowie mogą spać podczas podróży. To także bezpieczna forma podróżowania - pociągi są stale monitorowane, bagaże można bezpiecznie umieścić w zamykanych schowkach, a na niektórych trasach kierownik pociągu przechowuje dokumenty w czasie podróży.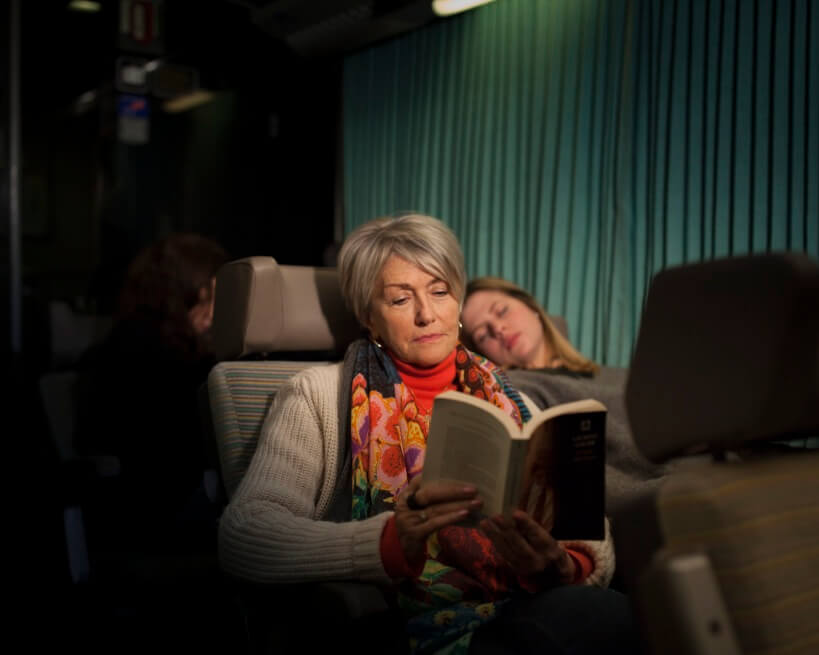 Pociąg nocny we Francji (Intercité de Nuit)

Jednym z lepszych sposobów na podróżowanie po Francji jest przejazd nocnym pociągiem. Pociągi te można zarezerwować maksymalnie z 90-dniowym wyprzedzeniem. W ofercie przewoźnik posiada wagony z kuszetkami, które są niezwykle komfortowe i gwarantują podróżnym maksymalną prywatność. Po nocy spędzonej w pociągu pasażer z pewnością będzie wypoczęty. Profesjonalna i miła obsługa wita każdego na pokładzie i dba o każdy, nawet najmniejszy szczegół, by podróż sprawiała przyjemność. Na życzenie obsługa pociągu obudzi podróżującego o konkretnej godzinie. Po wejściu kuszetka jest przygotowana i czeka na pasażera, jak również np. zatyczki do uszu, chusteczki odświeżające i higieniczne. Na trasie do i z Paryża w przedziałach klasy pierwszej obsługa pociągu poczęstuje śniadaniem, które wliczone jest w cenę biletu. Dla najwyższego bezpieczeństwa wszystkie przedziały zostały wyposażone w zamki, więc każdy pasażer może spać spokojnie.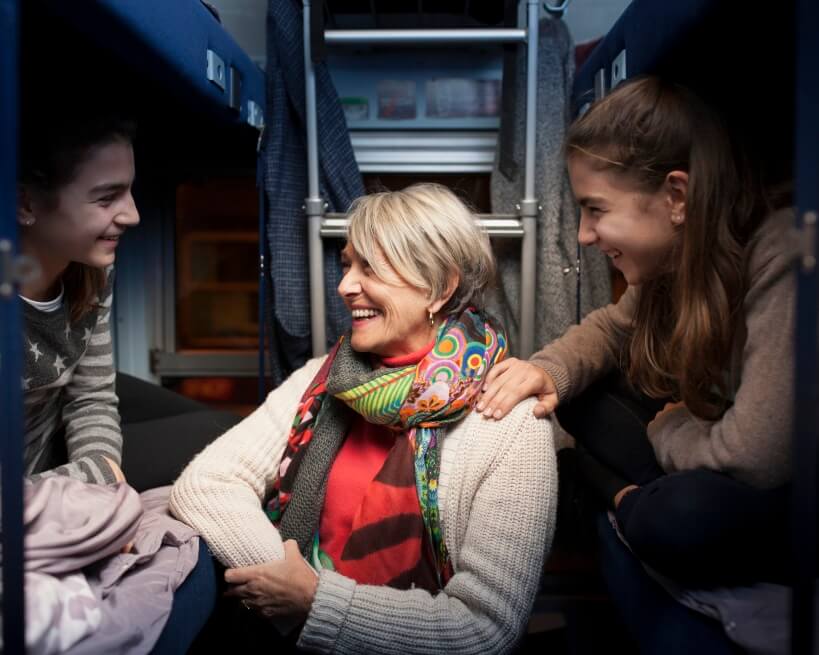 Kolej na komfort

Innym sposobem przemieszczania się nocnym pociągiem jest podróż w specjalnych, rozkładanych fotelach, które także zagwarantują wysoki komfort. Siedzenia posiadają podnóżek, zagłówek i lampkę co pozwala czytać lub pracować, jednocześnie gwarantując spokój innym współpasażerom. Nie ma również problemu, by zarezerwować cały przedział jeśli podróżujesz z przyjaciółmi lub rodziną. W przedziale pierwszej klasy znajdują się cztery łóżka, a w drugiej klasie jest ich sześć.
Nawet jeżeli pasażer podróżuje sam, lub w dwie czy trzy osoby, może zarezerwować cały przedział.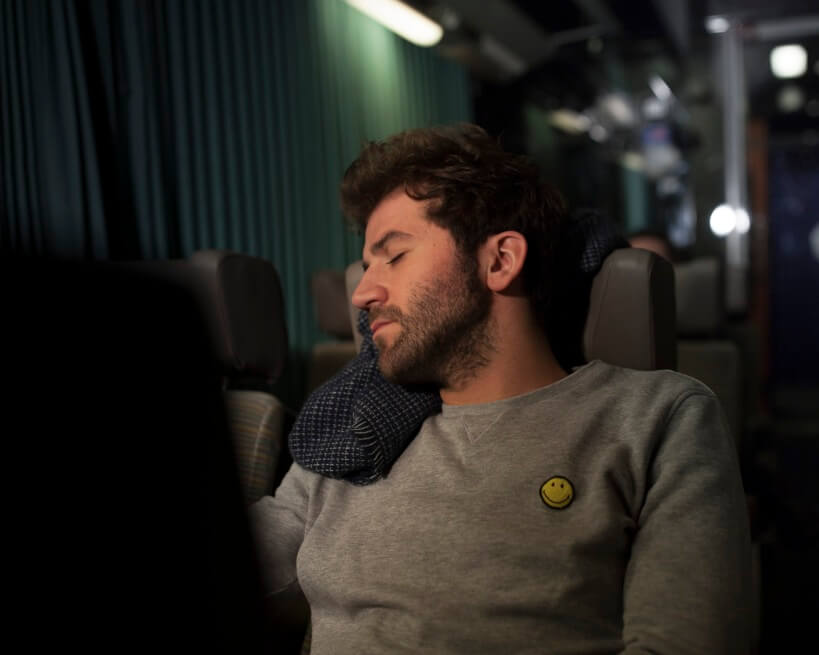 Kolej na bezpieczeństwo
Nocne pociągi posiadają ofertę skierowaną specjalnie do kobiet. Jeśli pasażerem jest kobieta i podróżuje sama może liczyć na specjalny przedział, który gwarantuje maksymalne bezpieczeństwo oraz prywatność. Taka rezerwacja w jednoosobowym przedziale jest całkowicie darmowa. Dla większego komfortu miejsce sypialne znajduję się tuż obok przedziału pracowników pociągu. Dzięki temu nocna podróż będzie cicha i spokojna, a co najważniejsze bezpieczna.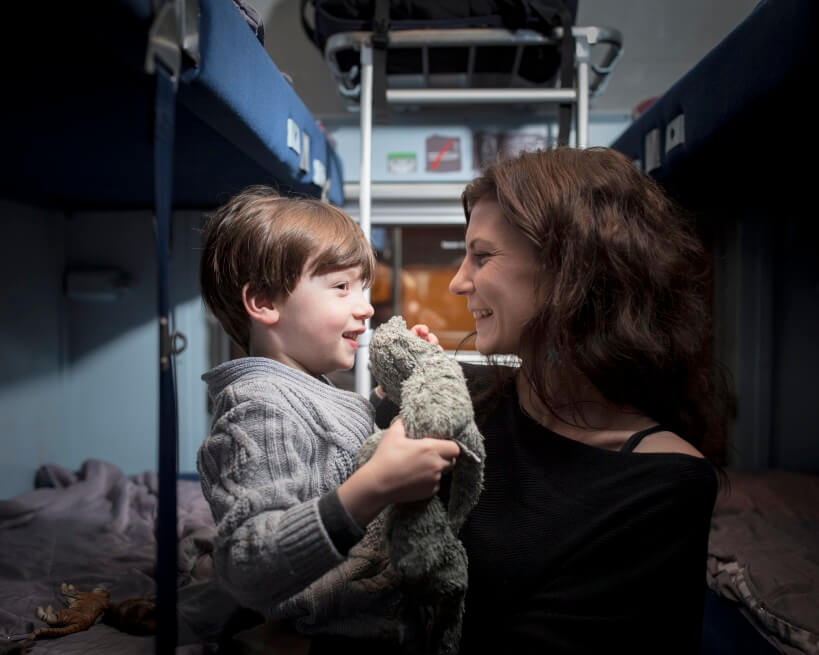 Dzięki warunkom panującym w nocnych pociągach z całą pewnością dotrzesz bezpiecznie do celu. Obsługa pokładowa jest do dyspozycji podczas całej podróży, więc można się poczuć jak w hotelu. Kluczem do podróżowania nie są duże pieniądze, ale sprytny pomysł.
Bilety na podróże nocnymi pociągami można szybko zarezerwować i kupić w naszym serwisie - PolishTrains.eu
Loading connections
please wait...

Loading data. It may take some time.