ICE - Nowa era pociągów w Niemczech
29 maja 1991 rozpoczęła się era pociągów ICE w Niemczech. W tym dniu składy dużych prędkości wyjechały z Hamburga, Monachium, Stuttgartu, Moguncji i Bonn i spotkały się w na dworcu Kassel-Wilhelmshöhe. 2 czerwca 1991 rozpoczęły regularne kursy na trasie Hamburg Altona – Hanower – Monachium.
Połączenia kolejowe w Niemczech
Siódmym - pod względem zajmowanego obszaru - największym państwem w Europie są Niemcy. Najciekawsze miasta porozrzucane są nierównomiernie w różnych miejscach kraju. Jeżeli chcemy odwiedzić kilka z nich, często musimy przejechać kilkaset kilometrów. Na szczęście podróżowanie pomiędzy niemieckimi miastami nie jest skomplikowane. Warto jednak wiedzieć, jak najlepiej zorganizować podróż, by spędzić jak najmniej czasu w podróży.
Najwygodniejszym i najszybszym środkiem komunikacji w Niemczech są pociągi. To kolejny po Francji kraj, w którym pojawiły się pociągi dużych prędkości. Pod koniec 2007 roku długość sieci kolei dużych prędkości w tym kraju wynosiła 1291 km.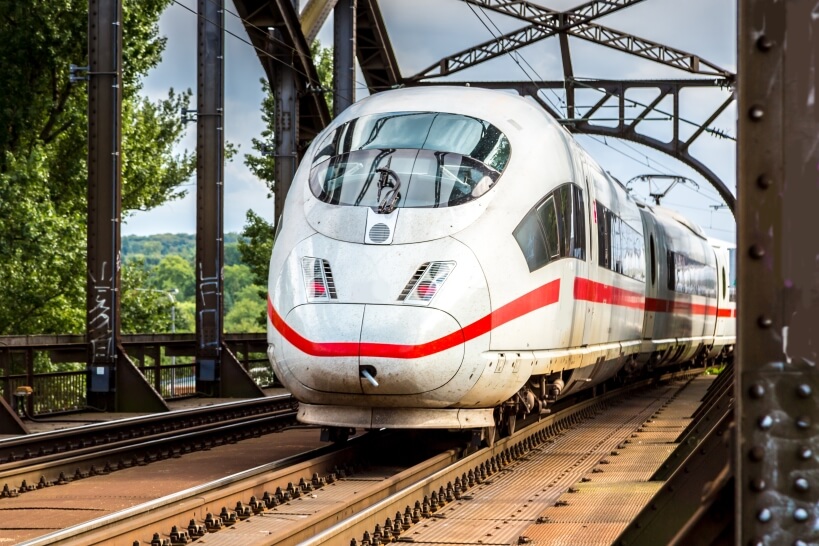 ICE - niemiecka kolej dużych prędkości
ICE (Inter City Express) to system szybkich kolei działający w Niemczech. Jest zarządzany przez Deutsche Bahn. Oferta ekspresowych połączeń obejmuje trasy między głównymi miastami takimi jak: Kolonia, Frankfurt, Hanower, Berlin, Monachium czy Stuttgart. Pociągi ICE obsługują również połączenia międzynarodowe do Zurychu, Wiednia, Amsterdamu, Liége i Brukseli. W 2007 r. została otwarta linia z Frankfurtu przez Stuttgart do Paryża, którą obsługują pociągi ICE i TGV.
Pociągi ICE to jedne z najnowocześniejszych w Europie – osiągają prędkość do 300 km/h.
W wagonach podróżni mogą liczyć na komfortowe rozwiązania – odchylane siedzenia, rozkładane stoliki, system audio-video, gniazda do laptopów, klimatyzacja. Na dodatkowe udogodnienia mogą liczyć osoby niepełnosprawne oraz rodziny podróżujące z dziećmi. Ich wyposażenie spełnia najwyższe standardy. Wagony są przestrzenne, a wygodne miejsca siedzące zapewniają podróżnemu odpowiednią ilość miejsca na nogi. We wszystkich pociągach ICE załoga dba o dobre samopoczucie podróżnego, zarówno w restauracji jak i w samoobsługowym barze bistro. W pierwszej klasie podróżni mogą dodatkowo korzystać z salonów lounge na wybranych stacjach. Wszystkie pociągi ICE oferują wysoki standard podróży, umożliwiają pracę lub relaks w czasie jazdy.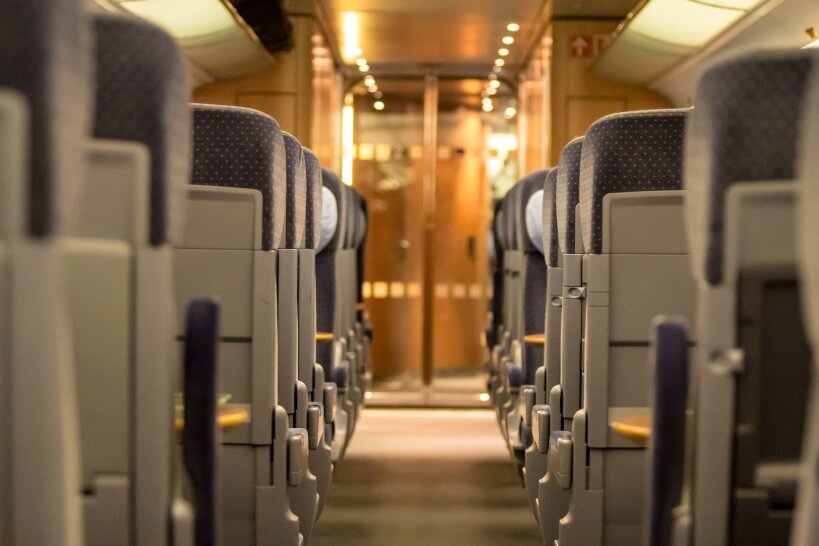 Zestawienie korzyści:
Komfort i wygoda
Więcej miejsca na nogi niż w samolocie
Gniazdka przy fotelu
WiFi w najnowszej technologii nieodpłatnie w 1. i 2. klasie
Zasięg telefonów komórkowych w pociągach
Strefy ciszy i strefy używania telefonów komórkowych dla podróżujących służbowo
W 1. klasie rezerwacja miejsca siedzącego zawarta w cenie biletu
Zwiedzanie Niemiec pociągiem
Kolej dużych prędkości kursuje do największych miast Niemiec każdego dnia, mniej więcej co godzinę. Podróż z Berlina do Frankfurtu zajmuje 3 godziny 30 minut lub do Hamburga 1 godzina 30 minut. ICE oferują również połączenia bez przystanków pośrednich i dzięki czemu czas podróży może być skrócony nawet do jednej godziny. Taki typ połączenia oznaczony jest logo ICE Sprinter. Kursuje tylko na niektórych trasach, m.in. Berlin - Frankfurt, Hamburg - Kolonia oraz Hamburg – Frankfurt.
Zarezerwuj on-line już teraz bilet na podróż koleją ICE. Tylko w naszym serwisie - PolishTrains.eu
Loading connections
please wait...

Loading data. It may take some time.