Kolej przyjazna dzieciom i rodzicom
Podczas gdy dla dziecka pociąg to wesoła ciuchcia mknąca po torach to dla rodziców jest to raczej projekt z pogranicza zarządzania, znajomości infrastruktury, a także żonglerki wymagającej przynajmniej 6 rąk. Na szczęście kolej szybkich prędkości wyszła naprzeciw oczekiwaniom i teraz podróż może stać się przyjemnością dla dziecka, a co najważniejsze – dla rodzica.
Darmowy bilet
Nie od dziś wiadomo, że podróże kosztują, szczególnie podróże z dziećmi. Natomiast w większości pociągów europejskich dziecko do 2 lub 4 lat (w zależności od pociągu) może podróżować za darmo na kolanach osoby dorosłej. Jeżeli rodzice chcą, by małe dziecko siedziało na osobnym fotelu wtedy wymagany jest zakup biletu kolejowego w taryfie obejmującej starsze dzieci.
Bezpieczna podróż
W przypadku fotelika czy innych nosidełek sprawa przedstawia się w podobny sposób. W takiej sytuacji umiejscowienie fotelika dla dziecka wymaga zajęcia osobnego siedzenia – to wiąże się z zakupem odrębnego biletu dla pociechy. W większości krajów za niemowlęta uznawane są dzieci poniżej 4 roku życia.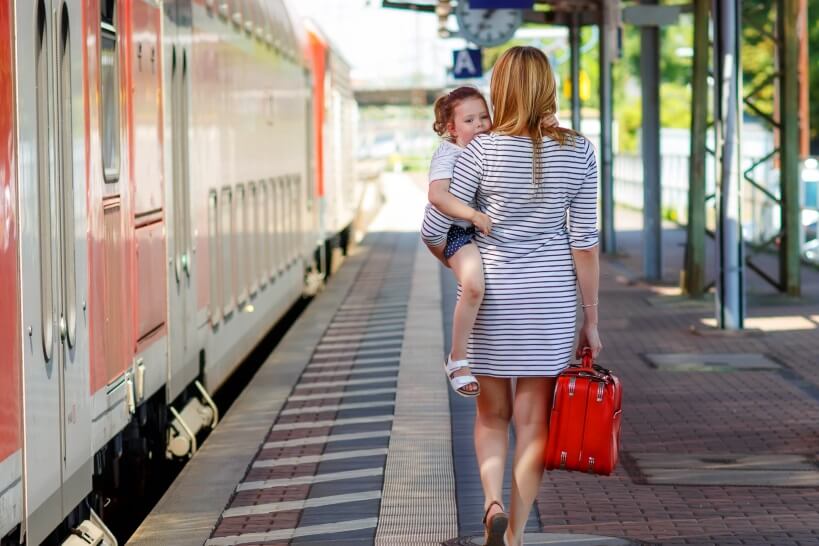 Zniżki na bilet
Osoby, które podróżują z dziećmi mogą liczyć na zniżki dla najmłodszych. Oczywiście zniżki są uzależnione od typu pociągu, a także kraju, w którym podróżujemy. W niektórych pociągach istnieje możliwość rezerwacji osobnego przedziału dla całej rodziny. Są również specjalne taryfy dla rodzin z dziećmi – tzw. Kid & Co. Jedno lub oboje rodziców podróżujących z dziećmi mogą podróżować ze zniżką 50%.
Pociągi przyjazne rodzinom
Większość pociągów dużych prędkości są odpowiednio wyposażone dla rodziców, którzy podróżują z małymi dziećmi. Podczas przejazdu pociągiem można skorzystać z przewijaków czy podgrzewaczy do butelek, które są dostępne w wybranych wagonach. Dla pasażerów odbywających podróż w pierwszej klasie koleje europejskie na wielu trasach oferują możliwość zamówienia posiłków, które będą przyrządzone specjalnie dla dzieci.
Kolejnymi udogodnieniami dla rodziców podróżujących z dziećmi są: pierwszeństwo odprawy, dodatkowe miejsce na bagaż, więcej przestrzeni w wagonach, jak również pomoc przy wnoszeniu bagażu.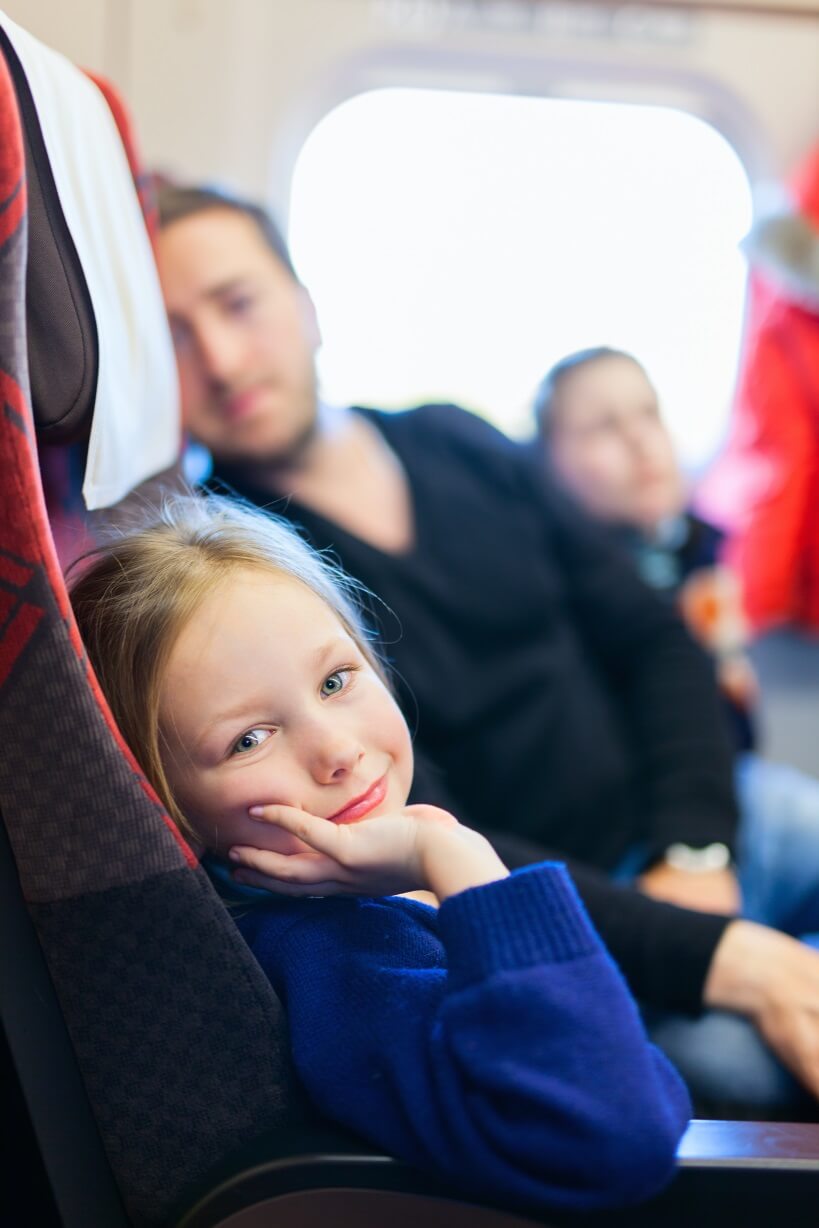 Korzyści płynące z podróży pociągiem z dziećmi:
dziecko nie musi być zapięte pasami, ma całkowitą swobodę, stąd nie trzeba robić postojów na rozprostowanie nóg, co ma miejsce w przypadku podróży samochodem
gdy dziecko chce spać, a nie potrafi samo zasnąć - istnieje możliwość by je przytulić/ponosić
opcja korzystania z toalety (szczególnie zimą, gdy trzeba je ubierać i wyciągać z samochodu).
Zarezerwuj on-line już teraz bilet na podróż koleją ze swoim dzieckiem. Tylko w naszym serwisie - PolishTrains.eu