Nowa jakość podróżowania koleją
Koleje europejskie to nowoczesny system transportu zapewniający podróżnym najwyższe standardy podróży. Zarówno wybierając szybką kolej, pociąg nocny lub panoramiczny - wszystkie oferują pasażerom wygodne, nowoczesne składy, dzięki czemu podróż upływa w komfortowych warunkach. Warto pamiętać, że zakres usług jest uzależniony kilku czynników, tj. od typu pociągu, klasy biletu i taryfy.
Udogodnienia jakie oferują koleje europejskie może różnić się w zależności od kraju i trasy. Podróżny podczas rezerwacji biletu kolejowego zawsze zostaje poinformowany o zakresie usług oferowanych przez dany pociąg.
Komfort podróży przede wszystkim!
Koleje dużych prędkości zapewniają pasażerom wygodne fotele, często są one odchylane, z rozkładanymi stolikami. Przy każdym siedzeniu znajduje się dostęp do gniazd elektrycznych. W pierwszej klasie w wielu pociągach pasażerowie mogą liczyć na indywidualne siedzenia, które zapewniają więcej przestrzeni.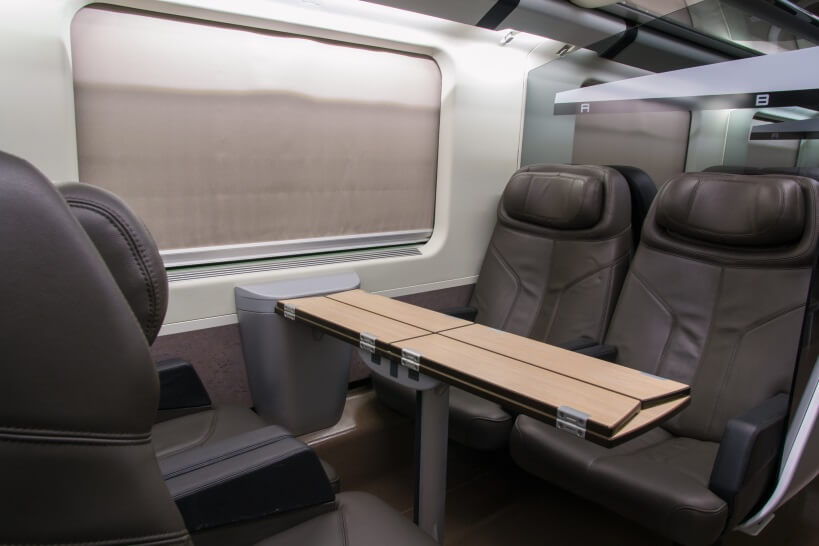 Odpowiednia temperatura w pociągu? Oczywiście!
Wszystkie pociągi dużych prędkości są klimatyzowane. W większości z nich poziom regulacji klimatyzacji dostosowuje się do liczby pasażerów. To zapewnia odpowiednie warunki podróży dla pasażerów oraz optymalne zużycie energii.
A jak z bagażem?
W cenie biletu zakupionego na przejazd kolejami europejskimi zawarty jest przewóz bagażu. Dodatkowa opłata za bagaż? Nie ma takiej możliwości. Dodatkowym atutem jest to, że większość przewoźników nie wprowadza żadnych ograniczeń wagowych. Jedynym warunkiem jest to, by pasażer uniósł sam swój bagaż i umieścił go w odpowiednim miejscu. W większości pociągów dużych prędkości pasażer może przewozić do dwóch dużych bagaży oraz jeden podręczny.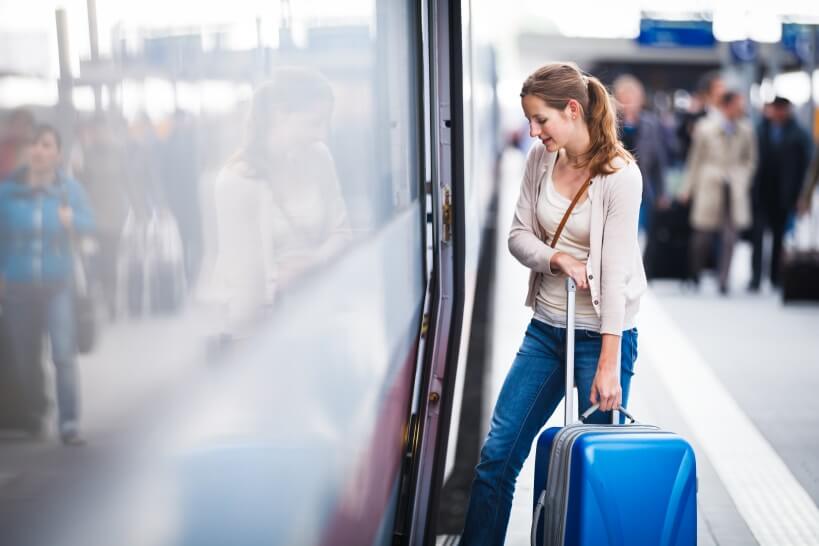 Uwaga, uwaga! Zakaz palenia!
Zakaz palenia obowiązuje w większości europejskich pociągów. W pociągach, w których palenie jest dozwolone zawsze zapewniają podróżnym wagony dla niepalących, by dla każdego podróż była przyjemnością.
Głodny? Wagony restauracyjne czekają
Europejskie koleje posiadają w swych składach wagony restauracyjne lub przewoźny bufet, gdzie pasażer może zaopatrzyć się w napoje oraz przekąski. Osoby podróżujące w pierwszej klasie mogą liczyć na darmowy posiłek (np. śniadanie w pociągach nocnych).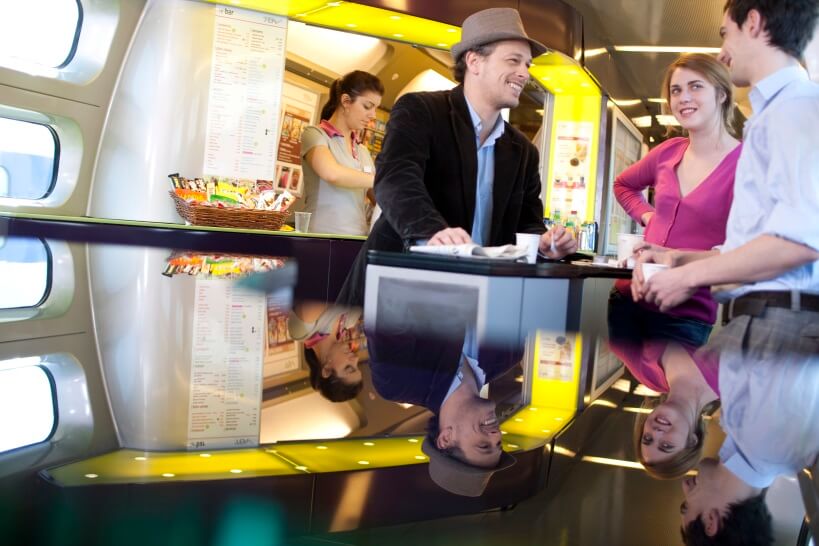 Zarezerwuj on-line już teraz bilet na podróż koleją ze swoim dzieckiem. Tylko w naszym serwisie - PolishTrains.eu